Welcome to Albany Lock & Key –
your trusted partner in lock and key solutions since 1972! Our experienced locksmiths specialize in commercial and industrial security, ensuring that the job is done right the first time.
Whether you need a new deadbolt installed, your house re-keyed, locks changed, or just a few spare keys made, we are here to serve you. Our team provides complete residential services, with a storefront stocked with a large inventory of locks, deadbolts, and blank keys to better serve our valued customers.
At Albany Lock & Key, we are committed to providing you with the best locksmith service and experience in the entire area. We take pride in what we do and care about you, the customer. How can we help you today?
Service to Albany, Lebanon, Corvallis, Salem, Eugene, Newport and surrounding areas
Hours: Monday – Friday 8:00 AM – 5:00 PM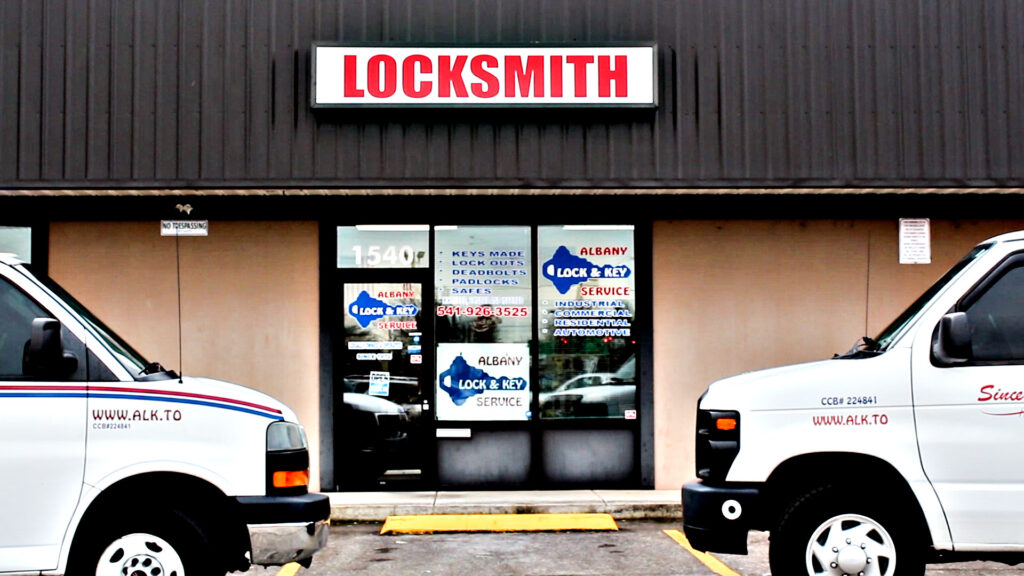 Albany Lock and Key 2023